Romantic Getaway
Treat your sweetie!!! Our version of a traditional B&B "romance package" includes a combination of hand-dipped chocolate covered strawberries (available seasonally) or chocolate truffles with a bouquet of one dozen roses. You give us the word and we'll have them waiting in your room for your arrival. Price: $75.00.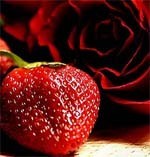 Strawberry Surprise
While visiting Engadine, will you be celebrating a special day or planning a romantic weekend? If so, why not surprise your spouse or significant other with a dozen fresh strawberries hand-dipped in dark chocolate? We will deliver your order prior to your arrival (or any time during your stay) so that your unsuspecting guest of honor will be caught completely unaware! (This is a seasonal item.) Price: $25.00.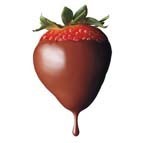 Tasty Truffles
Its been said that "there is nothing better than a friend, unless it's a friend with chocolate". Choose to be the latter! Our box of six hand-dipped chocolate truffles can be delivered to your room or cabin prior to your arrival or at any time during your stay at Engadine. Enjoy! Price: $20.00.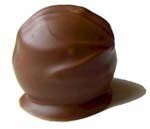 From The Garden
Through millennia, a gift of flowers has offered mankind a way to express many feelings and emotions without words. To celebrate your experience with your spouse or significant other while visiting Engadine, why not do so with an arrangement of a dozen roses delivered to your room prior to your arrival? (If you have a special floral need, please contact the Inn.) Price: $50.00.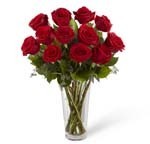 From The Vine
Following your journey to Engadine, why not enjoy a glass of wine or champagne in your room, on one of our porches or at one of several outdoor venues that offer dramatic mountain and sunset views? We offer white (chardonnay) and red (cabernet sauvignon) wine or champagne delivered to your room or cabin upon arrival. (Orders for specific brands and/or varietals can be accommodate by calling the Inn. Prices may vary.) Price: $40.00.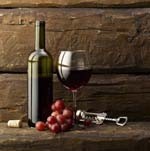 In-Room/Cabin Massage
While planning your visit to Engadine, you might consider how best to unwind upon your arrival. At the conclusion of your journey, why not consider a relaxing massage treatment performed in the privacy of your room or cabin? Massage services at Engadine are offered by Jason and/or Liz Forence, a husband and wife team of licensed therapists serving the Asheville B&B community for many years.
As this is a personalized service, we ask that you call us to inquire about adding a massage to your Engadine experience. We will then have Jason or Liz contact you to discuss your treatment options.
Charges for massage services will be added to your account for payment at check-in. Price: $120,00 for a 60-minute single massage and $240.00 for a 60-minute couples massage. Quoted prices do not include a suggested gratuity for your therapist(s).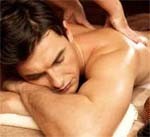 Engadine Coffee Mug
In keeping with a B&B tradition, Engadine has commissioned and makes available a custom Deneen Pottery coffee mug for purchase. Our mugs are unique and will make a great addition to a collection or as a keepsake remembrance of your stay with us! Price: $20.00.
Find Your Flicker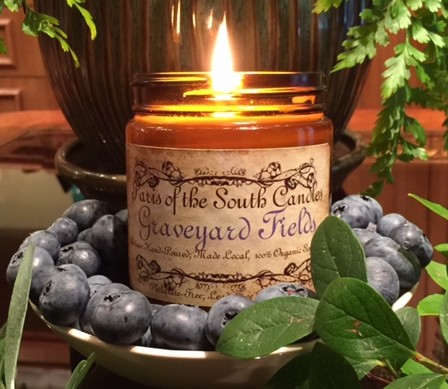 Engadine is pleased to add Paris Of The South Candles to our inventory of available retail items. Produced locally in Hendersonville, these wonderfully scented candles are inspired by Asheville and the mountains of Western North Carolina. All are created with 100% organic soy wax and cotton wicks in recyclable jars and designed to burn for 60-65 hours. You can select your preferred scent when you arrive!!! Price: $25.00
Putt Fore Par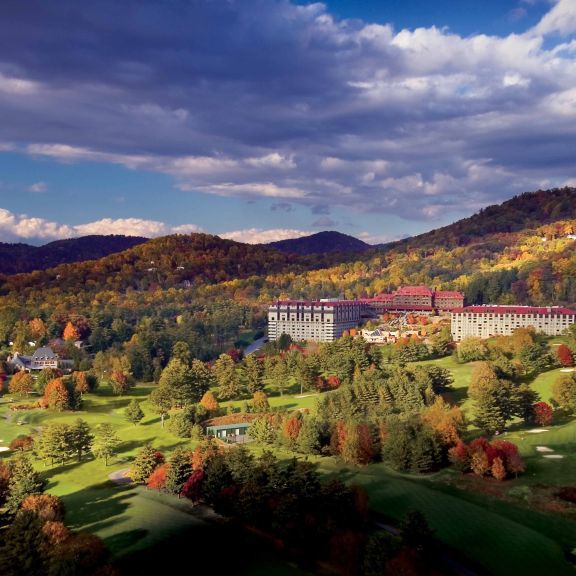 Planning to include a round of golf to your itinerary while visiting Asheville? If so, play a historic game on a timeless course...tee off on the legendary course at the Omni Grove Park Inn in full view of the Blue Ridge Mountains!
Donald Ross originally designed this historic course in 1926, and it was overhauled in 2001 to keep the same feel and spirit. It has since earned nods from Conde Nast Traveler (Top 20 Southern U.S. Golf Resorts in 2011) and North Carolina Golf Panel (Top 100 Golf Courses in the State).
As a member of the Asheville Bed and Breakfast Association (ABBA), Engadine is pleased to offer our golfing guests a special rate...a rate made available only to ABBA inns by the Grove Park Inn. The following special rates are available only by calling an ABBA member inn (and not by calling the course directly).
April 1 - October 31
Sunday thru Thursday- $70
Friday and Saturday- $90
Twilight After 3:00 pm (any day)- $55
November 1 - March 31
Any day- $45
In addition to billing your tee time(s) to your room account, Engadine will add a 25% concierge fee for providing this service.
The course is open year round excluding inclement weather. Booking a tee time is as easy as picking up the phone and giving us a call!!!
Cup O' Joe To Go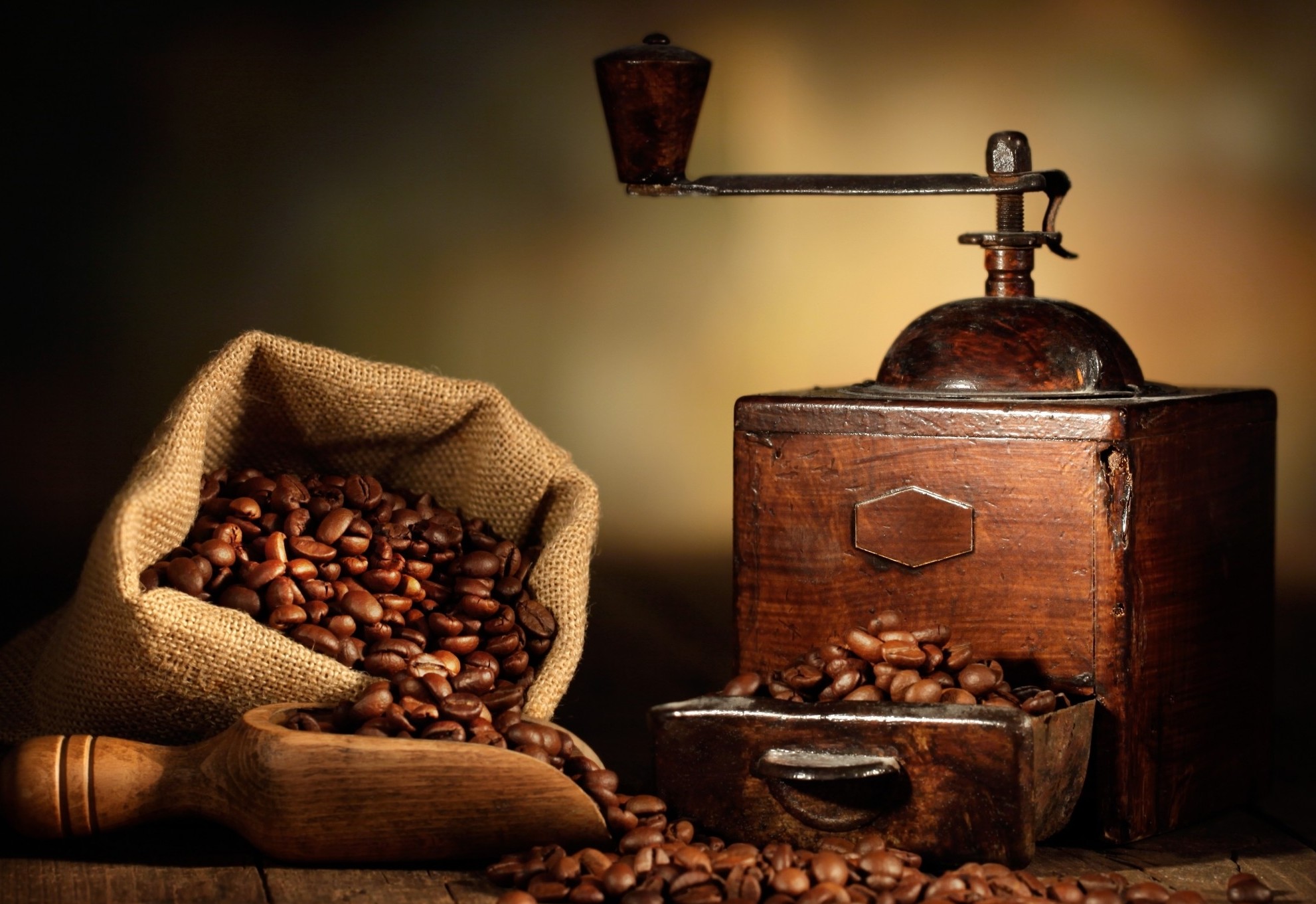 Regular B&B patrons know that the bed and breakfast experience, once appreciated, is one that is tough to forget or to forego! So, for those who wish to commemorate a memorable visit to Engadine, we offer our "Cup O' Joe To Go"...two custom-designed Engadine Deneen Pottery coffee mugs with one pound of our signature Pisgah Coffee Roasters coffee delivered to your room prior to your arrival.
Wake up...and smell the coffee! Price: $60.00.