Awards, Accolades & Affiliations
Recognition, Fans & Friends of Engadine Inn and Cabins
While we think Engadine is a truly special place, we understand that our prospective new guests might need a few tools and resources to make decisions about staying with us. And though our website and booking service offer information and photographs, it might be handy to have a few external perspectives to consider. So, here ya go…the ball is in your court!!!
Awards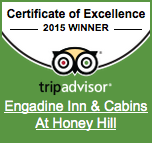 In the travel industry, one website is the ubiquitous "go to" source of information for travelers in search of a place to stay, how to get there, what to do and where to eat: TripAdvisor. It's also the place where out guests have shared information about their experiences after staying with us. As a result of those reviews, TripAdvisor has bestowed a "Certificate Of Excellence" upon Engadine.
Accolades
"Carolina Mama" Visits Engadine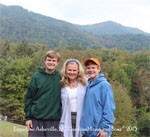 As noted in our recent blog post, "In early October, Engadine had the pleasure of hosting Malise Terrell, better known to many in the world of blogging as "Carolina Mama," and her family for a weekend stay to enjoy the start of the "leaf season". Afterwards, she had some really nice observations to share about their visit on her blog, observations which we hope you will take a moment to read at CarolinaMama!
More Resources Of Possible Interest…
The New "Asheville: Discovery Inside and Out" Campaign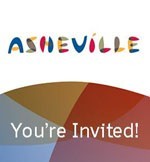 Check out the new website design from the Asheville CVB…the interactive listing of things to do, see and experience is overwhelming! And don't forget to enjoy the new video, too…VERY cool!