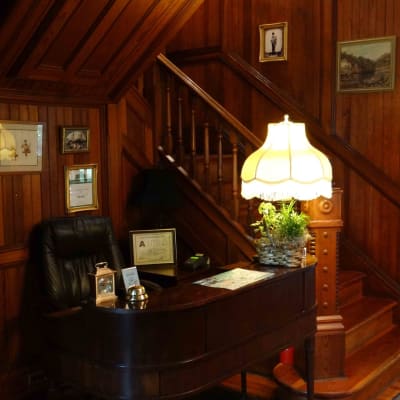 About Engadine Inn, Cabins and Venue
About Our Asheville Inn
The Inn, originally named Engadine by its builder, Civil War Captain John Keais Hoyt, is an 1885 Queen Anne-style Victorian home. Engadine is on the National Register of Historic Places and has been restored and decorated to maintain its Victorian character and charm. It was converted to an inn in 1994 and has operated as one ever since.
The five guest rooms are spacious, comfortable and provide the elegance of a Victorian home along with such modern conveniences such as central heat and air conditioning, ceiling fans, free wi-fi and flat screen televisions with cable TV. All rooms have sitting areas, private baths, and gas fireplaces (operated seasonally). The Engadine Suite on the third floor features a separate sitting area and a large bathroom with a whirlpool tub for two. All rooms in the Inn are reserved for adult guests.
After arriving, feel free to relax in our spacious living room or on one of the Inn's two wrap-around proches. Both are comfortable places to meet other guests or spend time with your travel companions. And if you enjoy the out-of-doors, feel free to stroll the grounds or to enjoy the view from "Honey Hill," our west-facing outdoor event venue. Honey Hill is a great place to enjoy sunset each afternoon (we suggest that you arrive no later than one hour prior to actual sunset for the best sunset experience).
Beverages and snacks are available in the second floor common area. Start your morning with an assortment of indiviudally brewed coffee or teas while you are preparing for your day. In the late afternoon or evening, help yourself to a beverage and a freshly baked sweet treat.
Each morning at 9:00 am, guests of the Inn will enjoy a two-course, chef-prepared gourmet breakfast served in the dining room. Our breakfast includes a seasonal fruit course followed by a hot entree with traditional sides. When preparing breakfast, we stirve to source and use fresh locally grown produce and products. We also do our best to accommodate special dietary requirements, so please tell us of your needs when making your reservation and/or checking in.
---
About Our Asheville Cabins
Engadine offers six cozy and comfortable cabins situated on a hilltop overlooking the Inn. All of our luxury Asheville cabins are self-contained with bedroom(s), fully-equipped kitchens, living areas, bathrooms, porches and charcoal grills. Each of the cabins also has a wonderful view of the surrounding Blue Ridge Mountains.
With the exception of the Cherokee Cabin, all of our Cabins are family-friendly and three are also pet-friendly.
Cabin guests have the option to join guests of the Inn for breakfast for an additional cost and based on availability. Depending on our guest count, seating is sometimes offered at a "chef table" in the kitchen (some guests tell us they prefer to be seated in the kitchen!).
Since each Cabin has a unique floor plan and/or setting, please see the photographs and descriptions detailed in the lodging section of this website
---
About Our Asheville Event Venues
Engadine offers two outdoor, open-air venues for hosting weddings and events.
"HoneyHill" (6,500 square feet...accommodating up to 150 people) is west facing and offers a spectacular view of Thompson Knob and the mountain range across Hominy Valley. It is particularly beautiful at sunset.
"Vineyard Overlook" (4,500 square feet, accommodating up to 150 people) is north facing with soothing views of the meadow behind the Inn and the range of mountains to the north.
In addition to the beautiful views, each space also features a wood burning fire pit. Use of the fire pits can be, at times, subject to local requirements regarding open fires.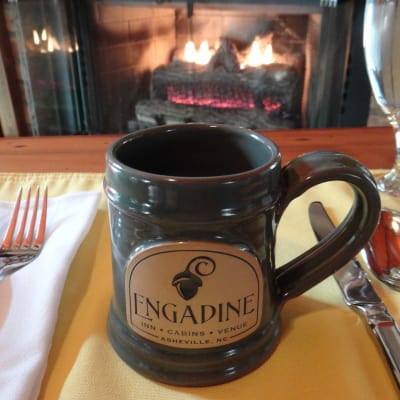 Breakfast
Engadine is famous for its multi-course gourmet breakfasts served to guests of the Inn (guests staying in our Cabins are welcome to join us for breakfast for an additional cost and on an as available basis). We strive to provide and authentic Asheville breakfast made using fresh, local ingredients. We accommodate many dietary restrictions and food allergies.
Sample Asheville Breakfast Menu:
Fresh brewed coffee or tea
Choice of Orange or Cranberry juice
Medley of fresh summer melons, including cantaloupe, honeydew, and watermelon, garnished with fresh mint lime dressing
Thick sliced stuffed French Toast, served with fresh blueberries, sliced strawberries, and warm maple syrup
Brown sugar pecan encrusted bacon adds the finishing touch!
Click here for some our our favorite recipes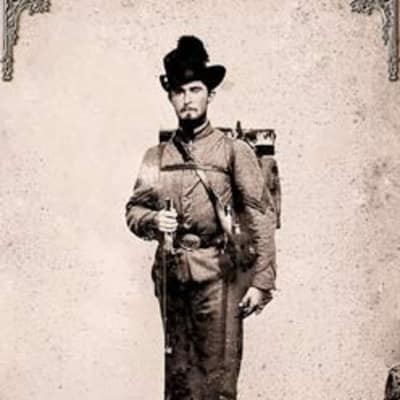 History
History of Engadine in Candler, NC
Engadine was built by Captain John Keais Hoyt, a former Confederate Officer in Company K, 3rd Alabama Infantry in Stonewall Jackson's Brigade. When the Civil War ended, Captain Hoyt made his way to western North Carolina just outside of Asheville with his wife Mary Bensel Hoyt, and their four daughters. They lived in a cabin on the property while the mansion on the hill was being built. In 1895 they moved into the house, which the Captain named Engadine because the area reminded him of the Engadine Valley in Switzerland.
Engadine was built incorporating the most modern technology of its time. Although the house had fireplaces in every room, central heat was provided by a coal furnace in the basement. Electricity was supplied to the house by a water-powered generator built on the property. Running water was provided by servants, who pumped it to a storage tank in the attic. From there, the gravity-supplied system provided water to sinks contained in closets between each of the bedrooms on the second floor. One of these water closets are still in use today.
Captain Hoyt planted grapevines behind and next to the mansion and became a successful vintner. His winery, where he made his famous Engadine wine, originally stood in the location where the barn is currently located. Engadine Vineyards sold wine to the Vanderbilts (Biltmore Estate), the Battery Park Hotel in downtown Asheville, and other local customers. Engadine wine was also shipped by rail to customers all over the country. Early Prohibition brought a swift end to the Captain's beloved wine business, but one of the his original grape vines still grows on the grounds.
After the Captain's death in 1910, the house was sold to E. J. Willingham who was a land speculator from Georgia. He sold the house to Alden Betts who was from New Jersey and used Engadine as a summer home. In 1944, Glenn and Stella Howell bought the house and raised their family at Engadine. In the process of restoring the house, the Howells tore down the three-room addition that housed the original kitchen, and the kitchen was moved into what is now the Inn's office.
Engadine began its transition to an Inn in 1988 when Bill Maddox and Linda Crawford purchased Engadine and restored and modernized the house. The plumbing, electrical and heating systems were replaced; central air conditioning and a new kitchen was added. In 1994 Linda Crawford converted the house to a bed and breakfast. In the years since then with several changes in ownership, Engadine has hosted visitors from around the world.
In November 2014, Tom Watson and Rick Bell, purchased the property to become the next stewards of the storied property. With a desire to return the property to its historic name, Rick and Tom once again changed its name to Engadine Inn And Cabins (at Honey Hill!) and have begun work to expand the property's offerings, including as a facility for hosting weddings and special events. The entrance drive is being cleared and landscaped to open a view of the mansion from Smoky Park Highway and several sites on the property are being graded to create outdoor event spaces…spaces with dramatic views of the surrounding mountains. Future plans include the creation of an enclosed event facility and the addition of new cabins in the wooded sections of the property along Hominy Creek.
---
Photos
We are fortunate to have copies of photos taken of Engadine and the property from the late 1800s. These are some "then and now" photos of some of the rooms in Engadine. The historic photos were taken by Captain and Mrs. Hoyt's daughter Mary Brickell Hoyt Reese.
Howell Guest Room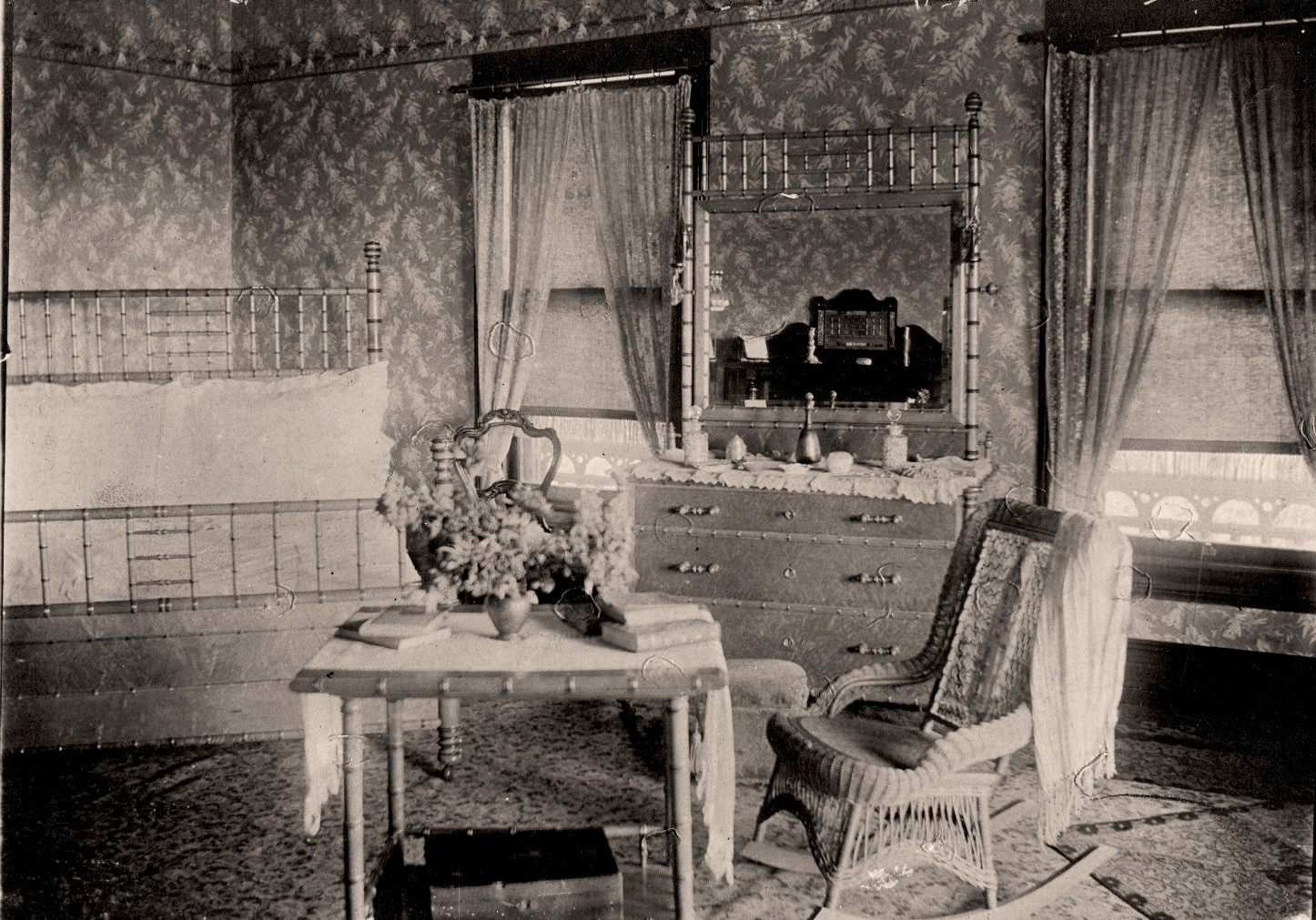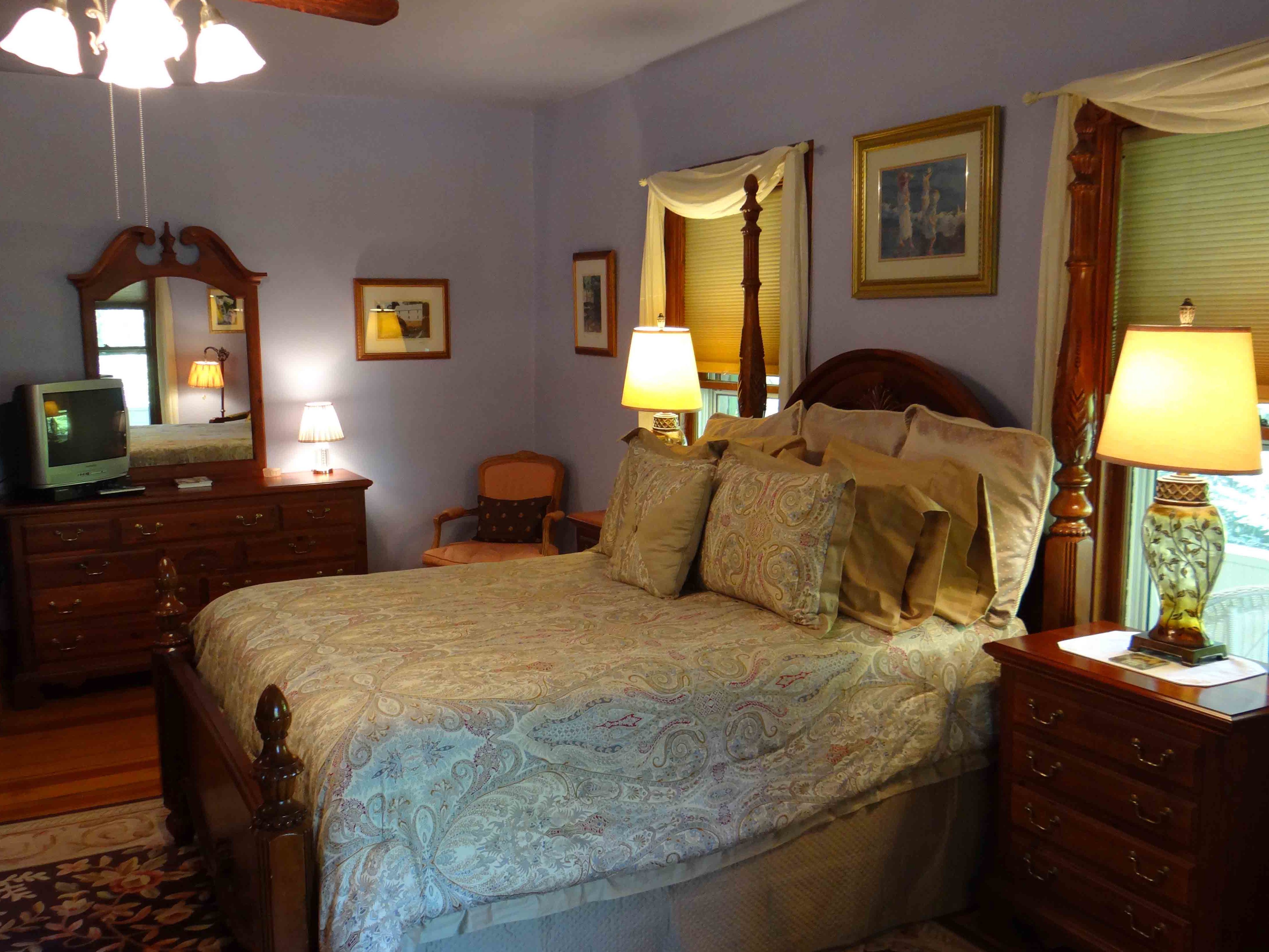 Photo on the left is a bedroom belonging to one of Captain and Mrs. Hoyt's daughters, circa 1900. The photo on the right is the room today, now the Howell Guest Room.
Mary Hoyt Guest Room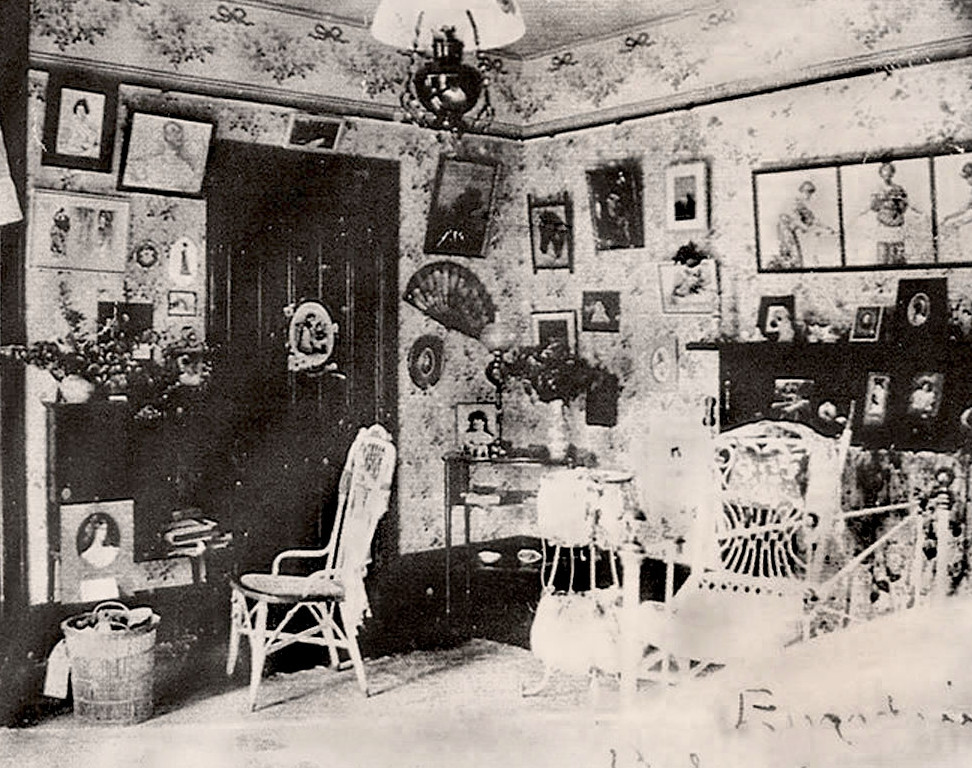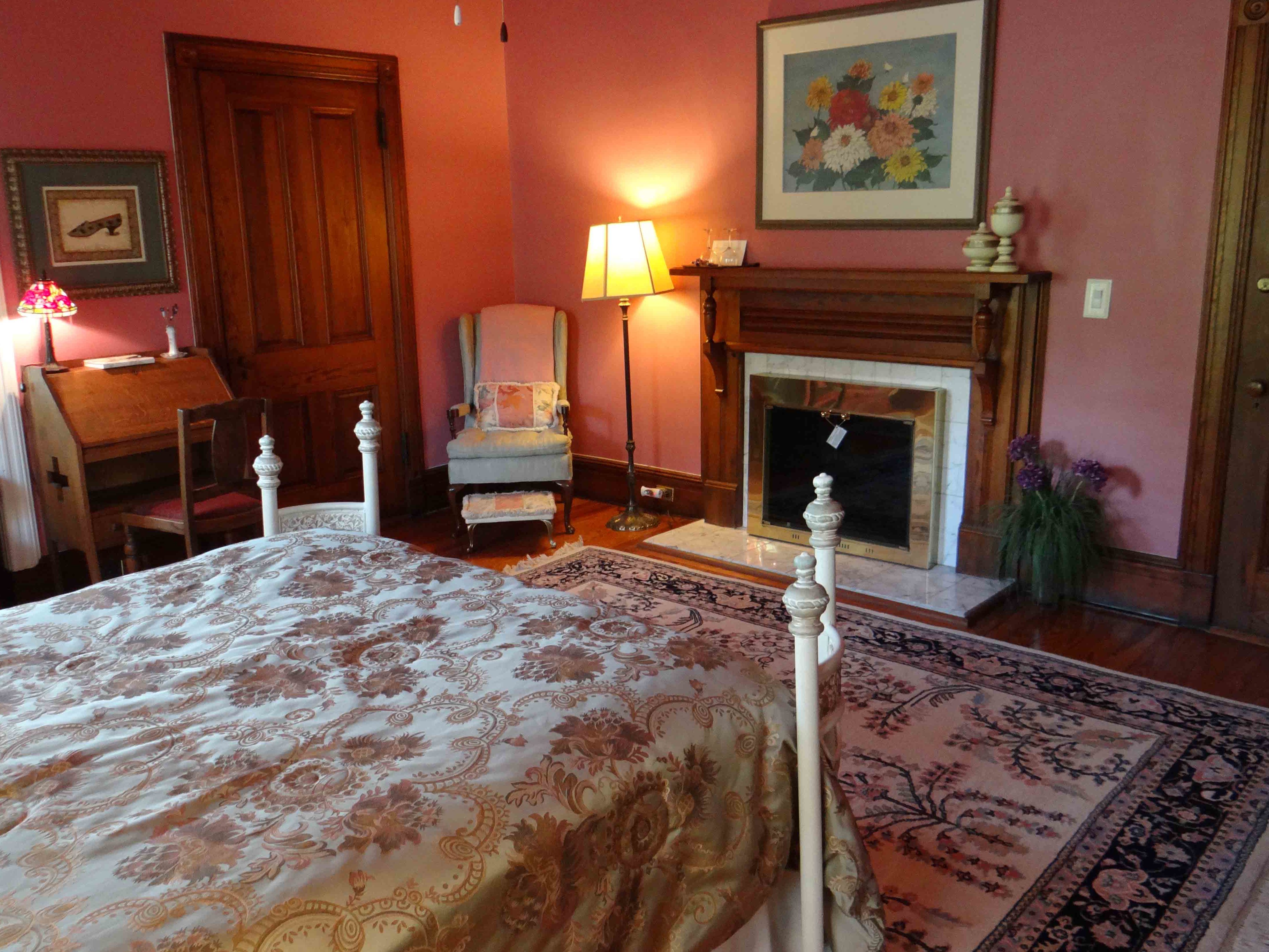 Mary Hoyt's girlhood bedroom, on left, provides evidence that the alcove and closet are original to the house. The photo on right is the Mary Hoyt Guest Room named, of course, for the Captain and Mrs. Hoyt's youngest daughter, Mary.
Dining Room/Library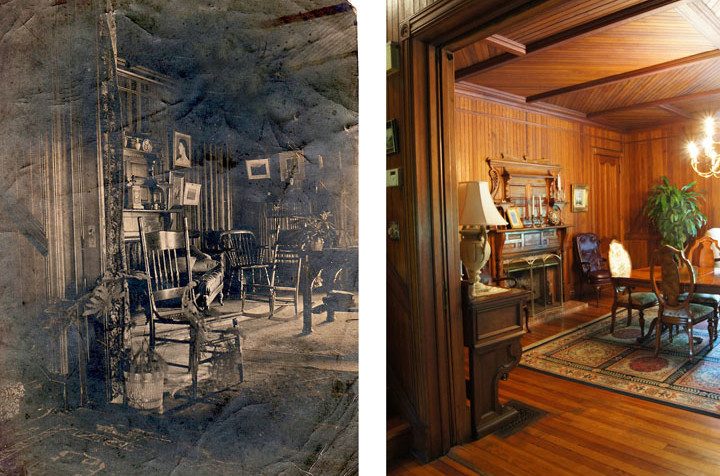 Engadine once had a wing that housed the kitchen and dining room. What we use today as a dining room was originally the library, shown in the photo on left taken by Mary Hoyt.
---
"Engadine: Early Days With The Hoyt Family"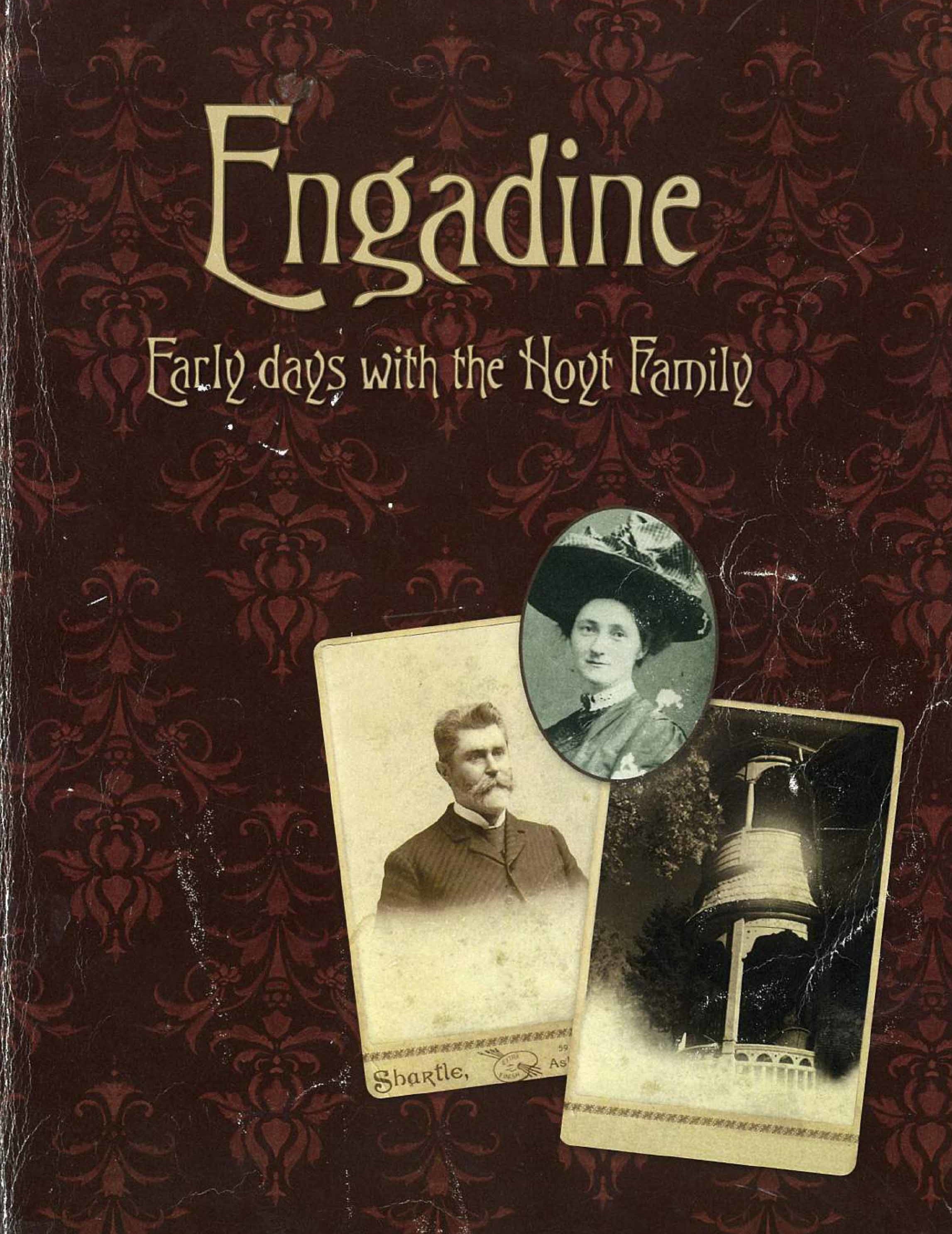 For those of our guests who have an interest in learning more about Engadine, we are fortunate to have one copy of a book written by descendants of the Hoyt family. We have scanned that book and have loaded it here for anyone and everyone to enjoy!